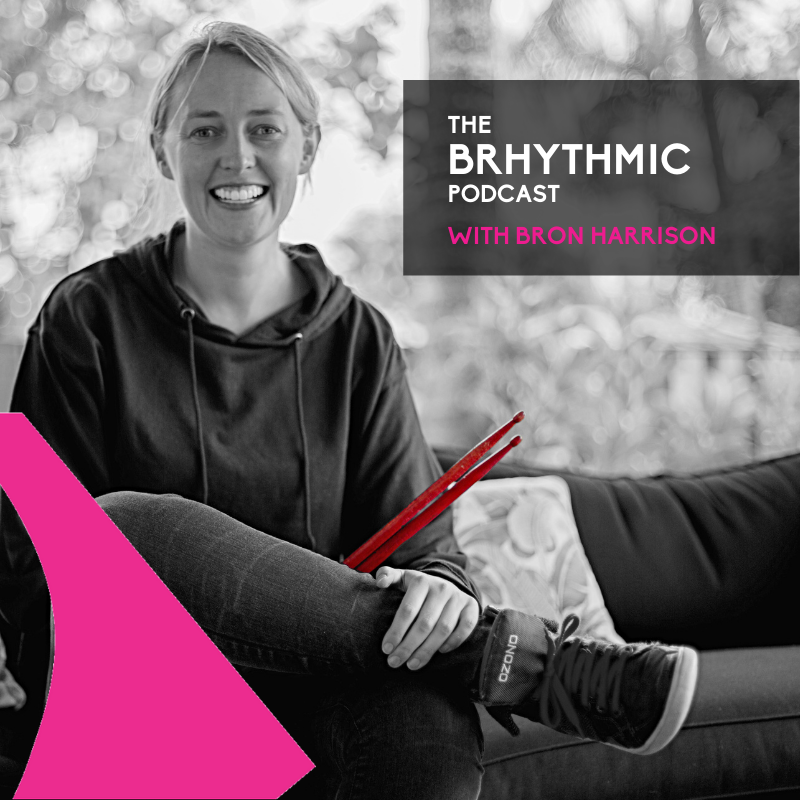 The BRHYTHMIC podcast. This podcast is specifically designed for music students, their parents and music tutors. Produced by Bron Harrison and the team at BRHYTHMIC, each episode contains nuggets of gold for you to sink your musical teeth into.



Exams are a two-edged sword.
To nurture children and help them find a love for music whilst at the same time develop their skills and push their boundaries so they better themselves is the constant balancing act of a tutor.
The benefit of exams is that students have a goal with a date, with a certain level of technical facility required at a particular time. Without exams, children sometimes drift, though there are exceptions, and I have taught children who have the self-discipline to do what their tutor sets them outside of the repertoire of exams. Part of the reason BRHYTHMIC developed its online Programs: is to also accomodate children that do not sit exams. The program and syllabus provides some structure to ensure that students move forward, however it is without the stress and pressure to perform in front of an examiner.
So, are we for or against exams?
Having completed Grade 8 Orchestral Percussion with a Distinction, yes, I am for exams. But it wasn't all roses. There were times I wanted to quit, didn't feel like practicing, felt overwhelmed, had intense fear of failure, or just didn't like the pressure. There were tears. Though if you have met me you'll know that I hold dearly the belief: GREAT THINGS NEVER CAME FROM COMFORT ZONES.
And, which exams are the best?
Roughly, there are three options for exams:
Rockschool
With Rockschool there is a choice of doing the Grade Exam or the Performance Certificate. Rockschool pieces are sound like pop/radio songs  in a limited number of styles, that is, nearly all styles are rock. Candidates have some flexibility in song choices. The structure is below:
GRADE EXAM
Three performance pieces – two of which can be free choice pieces
Technical work
Sight Reading or Improvisation – (Choice, unseen)
Ear tests – Groove recall and fill recognition.
General Musicianship Questions
PERFORMANCE CERITIFICATE
Five performance pieces – three of which can be free choice pieces
"Free choice pieces" means pieces of music which are suitable for your grade level. They are chosen by the candidate (with help from your tutor).
Trinity College London
The Trinity Grades are a more "traditional" approach to the exams. Trinity offer more broad and encompassing styles. For example, Trinity offer up to 20 different styles, including, latin, jazz, afro-cuban, as well well as the styles found in Rockschool like shuffle and rock.
Trinity also offer a Percussion syllabus – You can choose Orchestral Percussion (one piece from snare, one from mallets and one from Timpani), or specialise in one of these orchestral instruments.. The Percussion syllabus offers choice and flexibility to allow candidates to play to their strengths, enabling them to gain recognition for their own unique skills as performers and members of an orchestra.
GRADE DRUMKIT EXAM
Three performance pieces – Two pieces from group A (with backing track) and 1 piece from group B (solo).
Technical work
Supporting tests – Any 2 of the following:

sight reading
aural
improvisation
musical knowledge
The candidate can choose to perform their own composition instead of the piece from Group B in the grade book (an unaccompanied piece), however we recommend to choose a piece from Group B, as they are great!
Examiners come across from the UK to examine you!
Rock & Pop (Trinity)
The Rock & Pop grades use actual commercial/pop songs in their exams. The repertoire features a range of songs including a number of contemporary styles. SOme examples are "No One Knows" by Queens of the Stone Age, "Smells Like Teen Spirit" by Nirvana, "Uptown Funk" by Mark Ronson ft. Bruno Mars, "Under The Bridge" by Red Hot Chili Peppers and "Sir Duke" by Stevie Wonder, to name a few. You can also play your own compositions so long as they are congruent with the guidelines.
GRADE EXAM
Song choice one – A song chosen from the official songbook played with the backing track.
Song choice two – Either:

A different song from the official Trinity Rock & Pop songbook.
A song from the additional repertoire songbook.
An own choice song.
A song composed by the candidate.

Session Skills – Candidates choose either playback or improvisation. Playback is a combination of an ear test and a sight reading test. Improvisation is a specified style over a backing track. Both tests are unseen and you will have a small amount of time to prepare during the exam.
Technical Focus – A song chosen from the official Trinity Rock & Pop songbook played with the backing track. There are specific technical elements to include which gain extra marks. These elements are included in the Rock & Pop syllabus.
CLOSING THOUGHTS
If you read between the lines, you can probably tell that BRHYTHMIC has a preference towards Trinity College London exams. Why? In our opinion and experience, students who sit Trinity College exams have a broader understanding of different musical styles, are a more "musical" drummer, are technically superior and generally tend to be better players. Not only this, they offer orchestral percussion exams as well as drumkit only, and I have seen some amazing kit players that have been classically trained. Whilst the technical work is classical in nature, the backing tracks are far from classical and are incredibly well recorded and contemporary in sound. We recommend Trinity College Drumkit and percussion exams first and foremost.