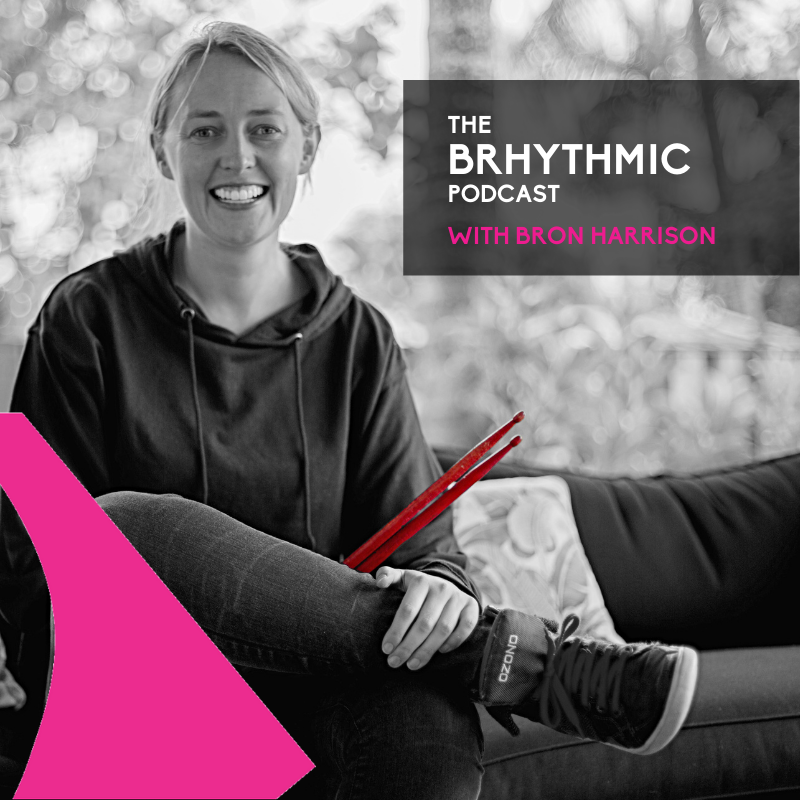 The BRHYTHMIC podcast. This podcast is specifically designed for music students, their parents and music tutors. Produced by Bron Harrison and the team at BRHYTHMIC, each episode contains nuggets of gold for you to sink your musical teeth into.



Practicing without a plan is silly.
When you sit down at your instrument, you need a plan – what you are going to practice?
Practicing at a slow speed and getting the music correct is a sure way to success instead of rushing through and making mistakes. Choose a speed that you can play the piece/section of piece/exercise at. Write down the speed you are going to practice. If this is half the speed, that is fine.
Stretch, grab your sticks and twist your arms above your head, twist your body, shake your limbs around, even make some noises with your mouth – making music is about expressing energy, get moving. Now choose a warm up activity – it could be repeat bar in piece a rhythmical phrase, an exercise. Do this with a backing track or metronome to assist with timing. Now, 'Let it Go, Let It Go' – yes – improvise, play whatever you want, make stuff up, play something fun. Writing down your favourite part of the piece and why as well as hardest part and why can help your tutor help you – a lot. Write down three questions for your tutor or areas you want to discuss in your lesson. Not only will your tutor love you, they will be impressed you practiced and pushed yourself to achieve new things.
Check out our FREE Practice Worksheet – it's yours – print it off and write it all down and give it to your tutor.
If you have enjoyed this article be sure to follow the BRHYTHMIC PODCAST for audio updates like these
Our Podcast is so snackable you can listen to it on the way to school